QR Code Link to This Post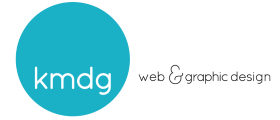 Now hiring!

Experienced Web Developer

KMDG, Inc. is a digital marketing and design firm. We specialize in graphic design, web design, user experience (UX) design, web development, mobile applications, branding, website optimization, and online marketing. KMDG also operates its own Hosting Services on dedicated hardware in a local data center owned by HostDime. Visit our site to see our work: http://kmdg.com

KMDG is seeking an Experienced Web Developer who will work in-house at office. As part of the position, you will be expected to take a PhotoShop design and convert it to a WordPress website and theme with minimal assistance from your fellow developers. You will use our WordPress Framework for most sites but are welcome to introduce new frameworks, plugins, etc as you see fit. We are very open to trying and adopting new technology. If you are not extremely familiar with WordPress, but are otherwise an experienced or mid-level Web Developer familiar with PHP, we would be happy to have you apply so that we can train you.

We use Git and you will be expected to learn it on the job if you do not already use it. We also use Gulp, SASS, a custom built WordPress Framework, and make extensive use of Advanced Custom Fields (ACF). Please visit our website if you are interested and would like more information about the company.

This is not a remote or contract position. This position is full time, Monday through Friday and the hours are 9-5:30. We are very flexible and arrangements can be made of you need a slightly different schedule. Compensation is based on experience.

We prefer candidates be in the Orlando area, but we are open to nearby residents as long as distance to commute is not more than about 20-30 minutes.

If you are interested, please take the following steps:




Contact us using the Craigslist email address on this listing


Attach your resume, work samples, sample sites, GitHub, or anything else you find relevant*


In the email, give us a brief introduction of yourself




*Our only requirement is your resume, but we encourage you to submit anything you think will show us your capabilities as a web developer.

You may also contact us using the Get Started form on our website, however it does not take attachments so you will need to send your resume once we have replied to your form submission.